An Ode To Your Power.
A Testament To Your Courage.
A Tribute To Your Unconditional Love.
Birth photography isn't just about preserving the moment your child enters the world.
It's about revealing the truth of who you are.
These images have the power to completely transform your relationship with yourself.
Years from now, as you thumb through the pages of your album, you'll be reminded of that divine rite of passage, the reawakening of yourself as a mother.
Birth Photography. Sacred + Uncensored.
Childbirth is often sanitized to the point where women are afraid to trust their body's innate capacity. Your body is capable of so much more than you give it credit for.
Every birth requires you to open and stretch your mind, body and soul beyond what seems possible.
I'm here to reconnect you to the reality of childbirth. It might not be pretty, but it's always beautiful.
Remember Every Moment, Just As It Happened.
Raw. Unfiltered. Perfect.
Austin Birth Photographer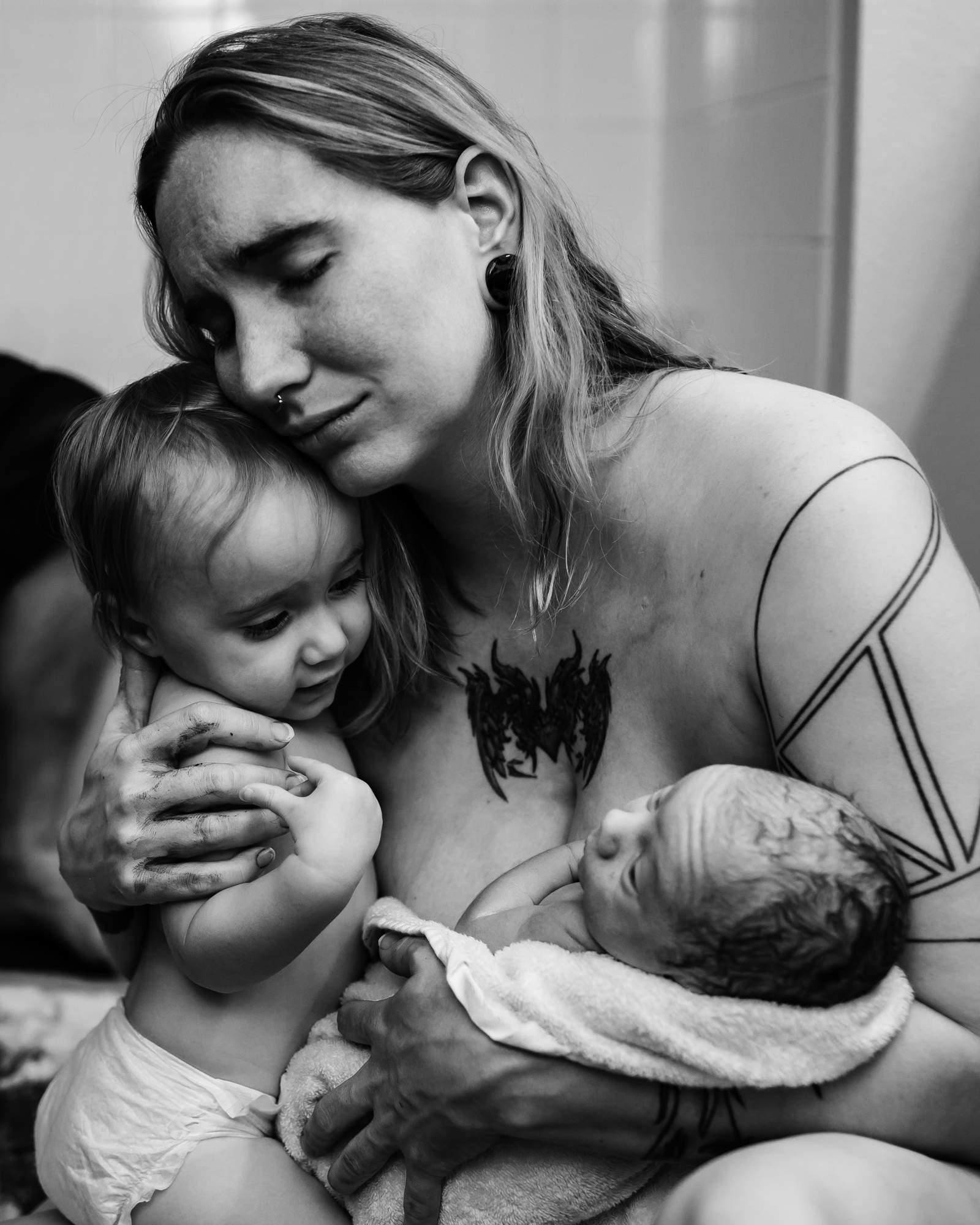 It seems only fair that if you will be inviting me into such a vulnerable space, I should invite you into mine. That's me over there. I am holding my two youngest just minutes after my 5th babe was born unassisted into my waiting hands on the bathroom floor.
My obsession with and knowledge of birth extends far beyond my role as a photographer, and I humbly think that makes me an incredible asset to your birth team. I find the physiological process of birth endlessly fascinating, and I never want to stop learning about it. In this work, my knowledge and trust in birth means I feel completely at ease in your birth space.
I believe our stories are changing the world. I share my own because I've seen firsthand the ripple effect it can have, encouraging other women to re-claim their rightful power over birth as well.