An Ode To Your Power.
A Testament To Your Courage.
A Tribute To Your Unconditional Love.
Birth Photography. Sacred + Uncensored.
The censorship of childbirth and the silencing of our narratives has disconnected us from our innate strength. Through honest & visceral imagery, I help mothers to take ownership of their birth experiences, and bear witness to their own unrivaled power.
Remember Every Moment, Just As It Happened.
Raw. Unfiltered. Perfect.
Austin Birth Photographer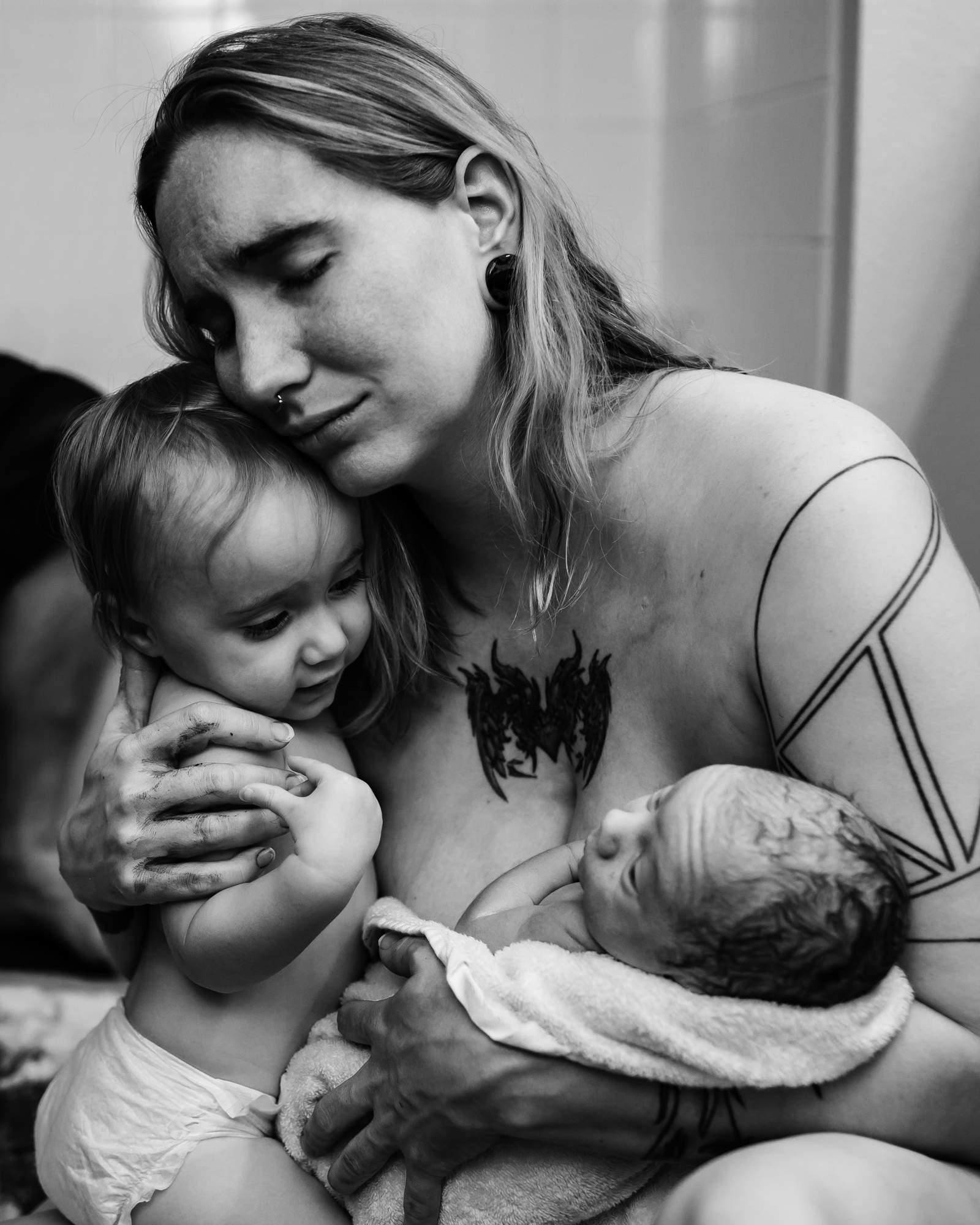 It seems only fair that if you will be inviting me into such a vulnerable space, I should invite you into mine. That's me over there. I am holding my two youngest just minutes after my 5th babe was born unassisted into my waiting hands on the bathroom floor.
My obsession with and knowledge of birth extends far beyond my role as a photographer, and I humbly think that makes me an incredible asset to your birth team. I find the physiological process of birth endlessly fascinating, and I never want to stop learning about it. In this work, my knowledge and trust in birth means I feel completely at ease in your birth space.
I believe our stories are changing the world. I share my own because I've seen firsthand the ripple effect it can have, encouraging other women to re-claim their rightful power over birth as well.